Preparing New Drivers for the Road Ahead
Take our comprehensive driver ed course at our Evanston driving school. Gain confidence behind-the-wheel and learn the rules of the road with our Illinois state-approved driver ed program.
Obtaining a driver's license is a big step for anyone. For new teen drivers, it is one of the first major milestones as they transition into adulthood. Learning to be a confident and defensive driver is an important life skill. Parents of new drivers need to feel comfortable that their child is well prepared to become a responsible member of the driving population.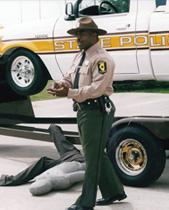 Consider the facts:
Teen drivers are 20 times more likely to be involved in a crash than adult drivers.
33% of all first-year drivers are involved in a collision.
Most crashes are caused by driver error.
American Defensive Driving School uses the latest AAA How to Drive classroom materials combined with Illinois-certified teaching professionals with over 10 years of experience. This curriculum teaches teens through video, real-life examples, and interactive activities.
For information regarding Adult Services, please contact our office.
Classroom Training
Evanston
Classes will be held December 12, 2023 - January 4, 2024. Monday through Friday 4:30 pm - 6:30 pm (Third week of class will be held Wed thru Fri - No class on Dec 25 - 26 and Jan 1st). Monday December 11th we will have virtual Parent Orientation at 6pm (Minimum enrollment 10 students)
Classes will be held January 9, 2024 - February 1, 2024. Monday through Thursday 4:30 pm - 6:30 pm (No class January 15th on MLK Jr. Day. Class will be T-F this week). Monday January 8th we will have virtual Parent Orientation at 6pm (Minimum enrollment 10 students)
View All Upcoming Classes