About Our Driving School
Meet Our Great Driving Instructors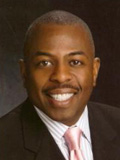 Douglas Whitmore
Doug is a lifelong Evanstonian and the owner and President of American Defensive Driving School Inc. (ADDS). He is a 1979 graduate of Evanston Township High School. Doug is passionate about helping teens and adults become the safest drivers possible. Doug recently retired from the Illinois State Police as a Sergeant after 25 years of service and brings a wealth of experience and knowledge that will be useful to new drivers. He knows firsthand the consequences of not being properly prepared to operate a motor vehicle.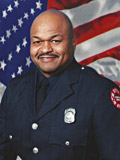 Darren Williams
Darren Williams is a retired firefighter/paramedic and works in the Safety Department of Evanston Township High School. An ETHS alumnus, he received his Bachelor's degree in criminal justice from Northeastern Illinois University and has more than 20 years of experience working with youth and teens in the North Shore area. His instructional approach and experience in driving instruction is well-suited to new drivers of all ages.
Robert Sublette
Robert Sublette is a long-time Evanstonian and a 1984 graduate of Evanston Township High School. Robert attended Northwestern University and received his bachelor's degree in Computer Science. In the early 90's Robert ran the computer lab at Chute Middle School. His experience working with teens has given him the understanding and patience to work with teens as well as adults, providing sound driving instruction and proven driving techniques that assist new drivers to become knowledgeable and safe drivers.
American Defensive Driving School provides superior driver education to teens and adults. We teach the Illinois driver's license courses and as well as behind-the-wheel driving lessons in Evanston. Register online for driver ed today.